The correct way is to sit and stand alternately. The simplest way to achieve this is to choose a desktop can be high and low adjustment of the sitting station alternate office products, desktop height can be adjusted at will. Sitting for an hour or so will raise the table top, and then stand for half an hour to ease the muscles of the whole body, increase blood flow, and relieve the neck, shoulder and waist fatigue caused by sitting for a long time. The lifting table and lifting table for music and song are recommended here. The lifting table is suitable for people who are inconvenient to replace the existing desk. It is convenient and quick to use when it is disassembled. If you're looking for a desk, try the lift table. Both products can be easily lifted and lowered, suitable for people of different heights, and female users can easily operate.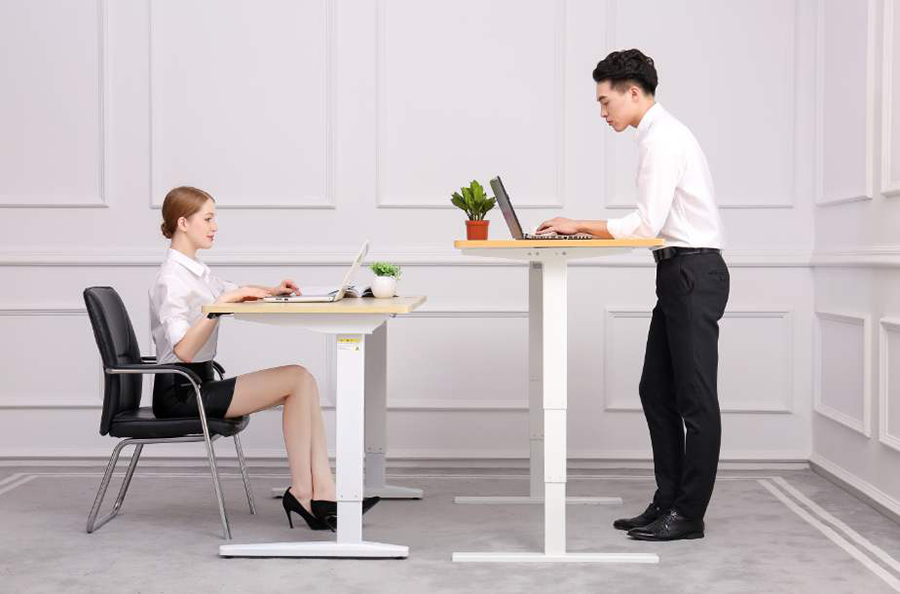 Suzhou Uplift Intelligent Technology Co., Ltd
Business Type:Manufacturer
Product Range:Computer Desks , Office Desks , DC Motor
Products/Service:Computer Desk , Office Desk , Height Adjustable Desk , Electric Linear Actuator , Standing Desk , Electric Standing Desk
Certificate:CE , FDA , RoHS , TUV , ISO9001 , EMC , UL
Company Address:NO.4955, East Taihu Road, Linhu Town, Wuzhong District,, Suzhou, Jiangsu, China


Previous: The importance of electric standing desk motor
Next: What should I pay attention to when using the electric standing desk ?